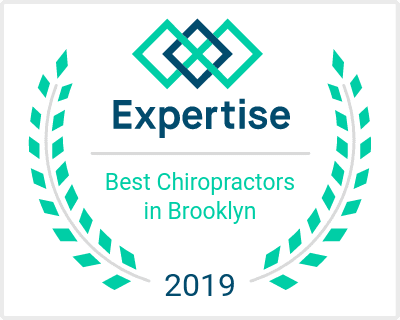 WELCOME TO HANDS OF GOLD CHIROPRACTIC

Voted "Best Chiropractor in Brooklyn" TWICE by the Home Reporter, Brooklyn Spectator and The Sunset News
---
Located in the heart of Bay Ridge, Brooklyn, Dr. Jason Peloquin of the Hands of Gold Chiropractic is dedicated to helping you achieve your wellness objectives -- combining skill and expertise that spans the entire chiropractic wellness spectrum. Dr. Jason Peloquin is committed to bringing you better health and a better way of life by teaching and practicing the true principles of chiropractic wellness care.
Unlike conventional medicine, which focuses on attempting to treat disease once it occurs, Hands of Gold Chiropractic emphasizes improving your health in an effort to reduce the risk of pain and illness in the first place. Most people would rather be healthy and avoid illness, if they could. This is one of the main reasons for the big surge in the popularity of our wellness center.
Dr. Peloquin's mission is to direct people to the realization that healing comes from within; and that ultimately the promotion of health and wellness is superior to the treatment of disease.
"Whether you are a former chiropractic patient, or a new patient with questions about chiropractic and your health, we can help! Hands Of Gold Chiropractic specializes in the treatment of Prenatal(Mothers to be) sport related injuries and herniated discs."
Dr. Peloquin looks for the different physical chemical or emotional stresses that are causing your "Dis"ease and helps you eliminate these obstacles, so you can achieve optimum wellness.
If you are new to our website, please feel free to discover and learn about chiropractic wellness. If you are interested in starting your journey towards wellness, please explore the member wellness section of our website for wellness articles, resources, and health facts---specifically targeted by Dr. Jason Peloquin to your wellness needs and interests.
---
50% Discount for all Active Military with Tricare Insurance
Chiropractic in the Military

Active-Service Military Chiropractic
Military life requires many mental and physical challenges, far beyond anything that the average civilian even comes close to. For the troops to be in their optimal physical state, they undergo rigorous, regular training of the mind and body. To maintain their overall health, chiropractic care can be a benefit to the troops and veterans. Chiropractic care may both treat existing physical and mental ailments as well as help to prevent future complications and catch injuries early before they progress.
---
CERTIFIED CHIROPRACTIC SPORTS PRACTITIONER